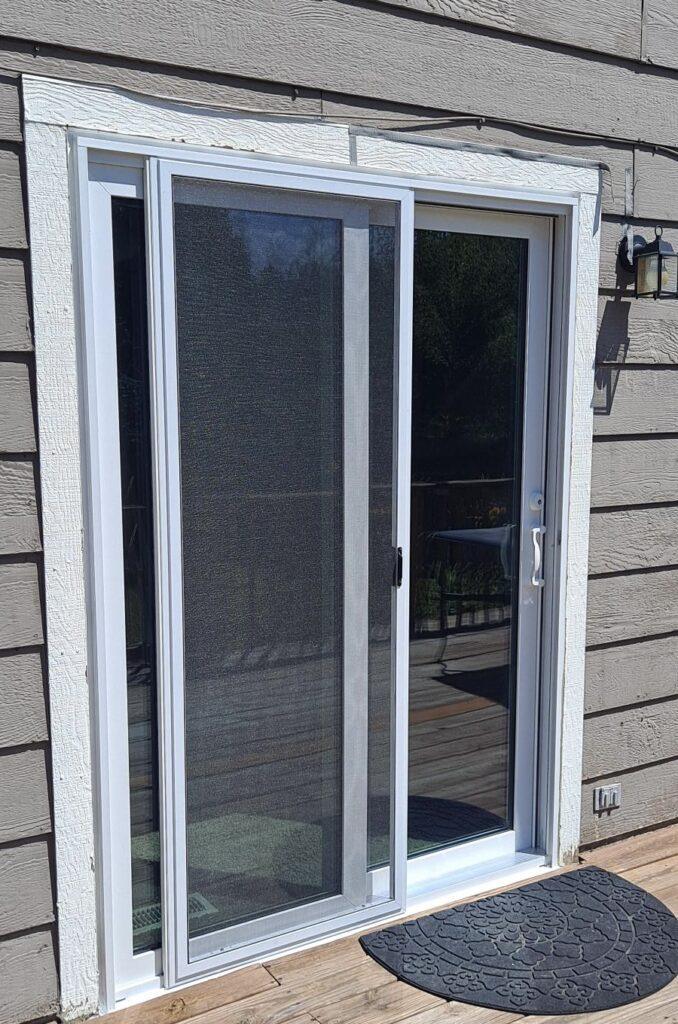 The Schmidt family's journey to Colorado was filled with excitement and anticipation. Moving from Washington to Thornton, CO, Greg and Marcell Schmidt, along with their two dogs and cat, found their new home in a house built in 1998. They fell in love with the place but soon realized that some aspects of it, specifically the windows and the patio door, needed attention.
The leaks during the rain were more than just an inconvenience; they were a constant reminder that their windows needed to be replaced. The existing patio door had been a disaster from day one, and the couple knew that it was time to act.
Enter Ameritech Windows. Greg and Marcell reached out to us, and we could feel their enthusiasm for their home coupled with the anxiety about the necessary improvements. They wanted their house to be a haven, a place where they could relax and enjoy their hobbies, like Greg's passion for model train building.
From our first consultation, we understood the unique needs of the Schmidt family. The windows' leaks were a pressing concern, and the patio door needed a complete overhaul. But beyond the technicalities, we sensed the emotional connection the Schmidts had with their home.
Our proposal was tailored to their needs, emphasizing quality, aesthetics, and efficiency. We assured them that the process would be smooth, with minimal disruption to their daily lives, even in Greg's prolific master model train builder's basement. Although we knew that Greg would have to take down some of his trains for the basement window replacement, we promised to handle the task with the utmost care and precision.
Home Windows in Thornton, CO
The installation went as planned, and our team worked diligently to ensure that the Schmidts' home was treated with respect. Greg and Marcell were delighted with how everything turned out. The transformation was not just visual; the leaks were gone, and the new patio door was a far cry from the disaster they had endured since moving in.
Greg's only complaint was having to dismantle some of his train setup, but he understood the necessity, and we made sure to be as non-intrusive as possible. His passion for model trains was something we admired, and we were mindful of the importance of his hobby in our work.
The Schmidts' satisfaction with our work was a source of pride for us at Ameritech Windows. Their story was more than just a window and door replacement; it was about making their home truly theirs, fixing the flaws, and enhancing the beauty and functionality.
At Ameritech, we believe that every home has a unique story and every family has specific needs. The Schmidt family's experience with us reinforced our commitment to personalized service, quality workmanship, and respect for our clients' homes and passions.
Their story is a reminder of why we do what we do, and it's not just about windows and doors; it's about people, their dreams, their hobbies, and their love for their homes. Greg and Marcell Schmidt's home in Thornton is not just a structure; it's a part of their lives, filled with joy, love, and model trains, and we were honored to contribute to making it even more special.