International Environmental Company Chooses Ameritech Windows For 'NET ZERO' Energy Home
Our Windows Are The OBVIOUS CHOICE
For The Best Energy Efficiency.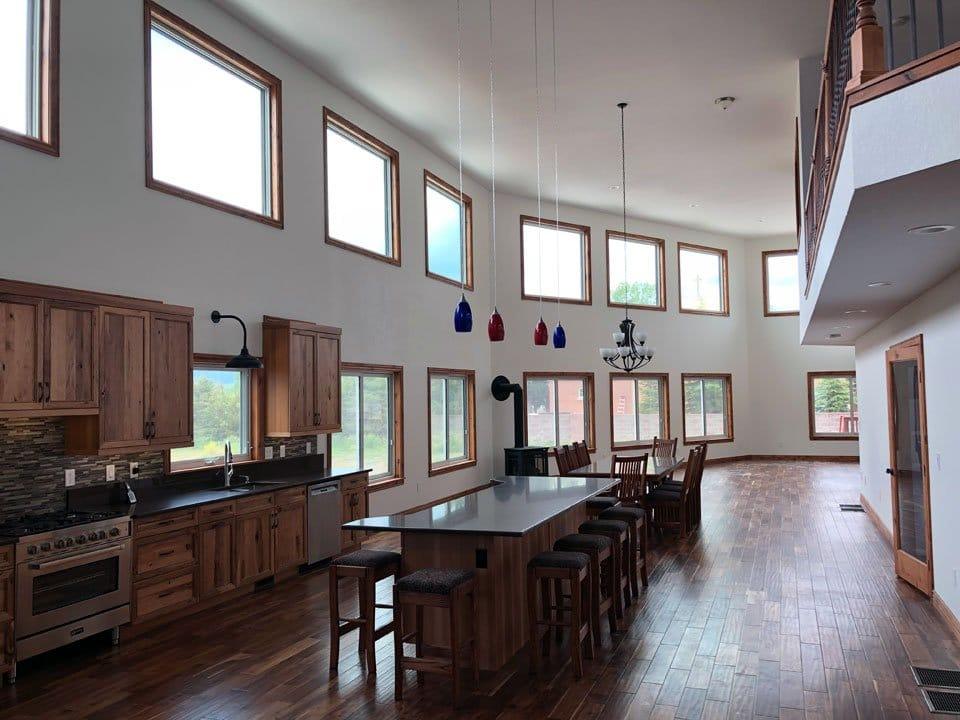 When the international environmental company Planet Ocean Exploration (P.O.E.) decided to build a 'net zero' energy home right here in Colorado, they insisted that Ameritech Windows be the company to provide the windows.
P.O.E. specializes in research and development for planet friendly solutions to real world problems. They have projects in North America, the Caribbean, and Europe.
So we were honored when they chose us to install the windows on a project right here in Colorado. They needed the most energy efficient windows possible for the 'net zero' energy home they were building. 
(A 'net zero' energy home is one that doesn't consume any net energy – it generates as much energy as it uses).
Generating alternative energy is important for these homes, but the real key to success is efficiency. And since windows are where the majority of heating or cooling escape a home, windows are absolutely crucial to the success of any 'net zero' energy home.
That's why P.O.E. called on Ameritech Windows. They knew our triple-pane windows are amazingly energy efficient and are an excellent choice for top energy savings.
The CEO of P.O.E. Thomas Hoh already knew the incredible quality and energy-efficiency of our windows firsthand – he had these same windows installed on a prototype remodel several years ago.
"These windows were so well insulated and also cut down so much on outside noise that we knew we wanted them for the net-zero energy home," Mr. Hoh said.
He added that the amazing energy efficiency of these windows allowed them to meet the goal of not having to use heavy shades over the windows.
"We wanted the home to be enjoyable and livable," Mr. Hoh said. 
The general contractor constructing the home wanted to provide the windows, but P.O.E. already knew they had the right windows. Mr. Hoh insisted that Ameritech Windows were the way to go for maximum energy efficiency and the very best results.
The windows we install are totally proven and the FIRST choice for any Colorado homeowner who wants the MOST energy-efficient windows possible.
The 'net zero' energy home is nearly done, and we can't wait for the results. We're honored to be a part of this special project!
Here are the facts about the energy-efficiency of our windows:
Triple Pane Windows

– This is the key. Windows are about 87% glass, and this is where energy is going to escape. Triple pane windows lock in more of your energy.

More Efficient Frame

– Our super strong frames are reinforced with High Density Resin and are very efficient.

Installed With Care And Precision

– We install windows to be custom fit for your home.
Energy-efficient windows keep you more comfortable in your home, which is important.
Just as important is that efficient windows will save you money month after month. Lower energy bills add up to a significant amount over time, making top-quality windows a smart choice – it's like your windows are paying you back each month, year after year, decade after decade.
Ameritech Construction – Replacement Window Installation For: