The Best Replacement Windows In Fort Collins
Our Triple-Pane Glass Windows + Our Expert Installation
Means You Get The Very Best Results
Ameritech Windows installs the absolute best home replacement windows in Colorado.
We can confidently say we have the ABSOLUTE BEST windows you'll be offered because our windows are so different from what most Fort Collins window companies will try to sell you.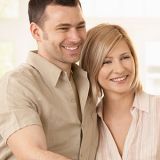 Richard B.
"The installation was very efficiently done. Great Work. The installers were professional and respectful. Thanks."
Dana N.
"Again, I am extremely satisfied with every part of my experience and the product."
Steven & Chelsea M.
"5-stars all around! Quick and Easy."