Where To Get The Best
Replacement Windows In Westminster
We're A+ Rated And Have Been In Business For 25+ Years
We offer the very best windows available for Westminster homeowners. Call on Ameritech Windows and we'll give you a free consultation and quote and show you just how different – and better – our windows are.
You owe it to yourself to at least see our windows before you make any final decision. With our triple-pane glass and strongly reinforced frames, there is no better choice you can make to improve your home.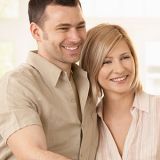 Richard B.
"The installation was very efficiently done. Great Work. The installers were professional and respectful. Thanks."
Dana N.
"Again, I am extremely satisfied with every part of my experience and the product."
Steven & Chelsea M.
"5-stars all around! Quick and Easy."