The Very Best Replacement Windows In Denver
Our Window Warranty Is Real Protection
& We Have Experienced, Expert Installers
Ameritech Windows installs the best replacement windows in Denver.
We don't make that statement lightly, but we say it because we truly have the ABSOLUTE BEST windows you'll be offered by any company in the Denver area.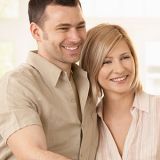 Richard B.
"The installation was very efficiently done. Great Work. The installers were professional and respectful. Thanks."
Dana N.
"Again, I am extremely satisfied with every part of my experience and the product."
Steven & Chelsea M.
"5-stars all around! Quick and Easy."