The Kinnisons Love Their "Amazing" New Windows
The Ameritech Installers Were "The Picture Of Excellence"
When Sara & Mathew Kinnison decided it was time for replacement windows, they contacted several companies to get consultations and quotes.
None of the windows impressed them as anything special until they saw the windows Ameritech installs.
"The quality of the windows was undeniable," Sara said.
The Kinnisons decided to go ahead and have Ameritech install a bay window, a patio door, a back door, and all of their other windows.
AN AMERITECH ADVANTAGE: Homeowners who compare our windows to others on the market agree that our windows are amazing. We install the absolute best windows in Colorado.
The Kinnisons could not have been more pleased with the Ameritech installers who came to their home.
"They we phenomenal – so courteous," Sara said. "I'm pretty picky about who I would want at my home, but I could not have asked for nicer people."
She said they worked like a well-oiled machine who knew exactly what they were doing. "They were just the picture of excellence."
AN AMERITECH ADVANTAGE: Our installers are experienced experts. We have several installers with more than a decade of window installation experience. People also tell us again and again how much they love their friendly attitudes and the respect they show for their homes.
The Kinnisons love their new windows.
"The reason we finally moved forward with window replacement is that our daughter's bedroom window would not open," Sara said. "That was just a safety issue for us."
Now all the windows operate smoothly, and she loves the added security of triple-pane windows with reinforced frames.
The beauty and comfort of the windows has also pleased the Kinnisons.
"I love the finished product," Sara said.
AN AMERITECH ADVANTAGE: Our windows increase the curb appeal of the home, operate smoothly, and have many security advantages.
The Kinnisons are happy they decided on Ameritech.
"The windows are amazing, we really like them," Sara said. "We never would have guessed there was such a big difference between windows."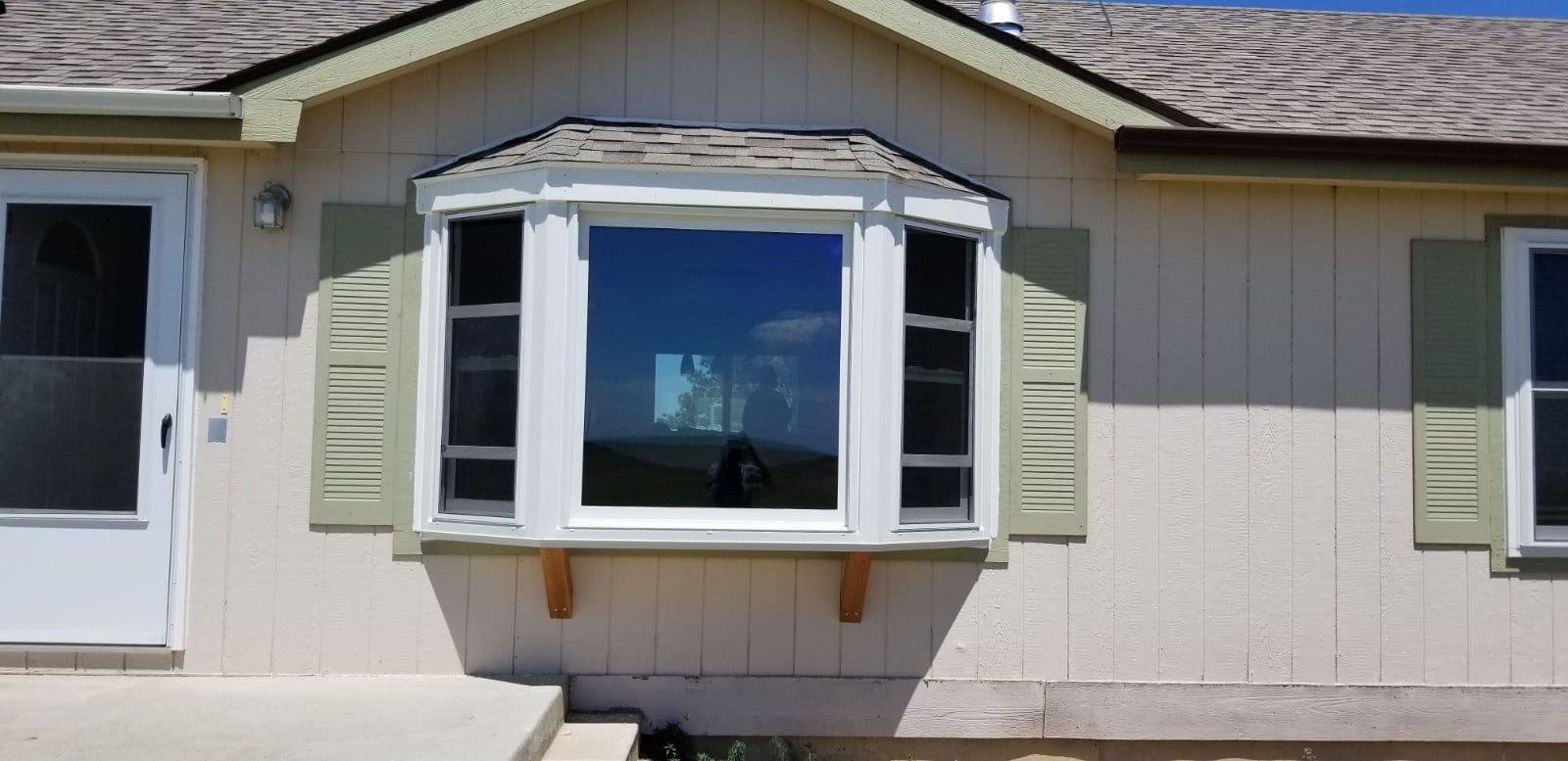 "The look of the windows is just beautiful."
– SARA KINNISON
You can be this happy with your windows, too!