Homeowner Loves The Professionalism Of Ameritech
He Returns Again And Again For Windows For His Wash Park Home
The first thing Ron Buss noticed about Ameritech Windows was how professional they were in presenting their windows. They could clearly explain why their windows were simply better than other options on the market.
"They were really good at showing why their product is truly worth more, and as someone in real estate sales, I could appreciate that," Ron said.
Ron was also impressed with the strength of the warranty that comes with the windows.
"It had a really good warranty and I was just impressed with the overall quality of the windows," Ron said.
AN AMERITECH ADVANTAGE: Ameritech Windows can clearly communicate why our windows are the best being installed in Colorado. We present the facts and educate you on why triple-pane glass windows are far superior to other options.
Ron's house, located in the Wash Park area of Denver, dates back to the 1920s. There are a lot of windows to replace, so he has been doing it in stages.
Each time, he has called on Ameritech to do the work, and he never regrets it.
"It's an old house so there are lead abatement steps," Ron said. "They do everything the right way and I really appreciate it."
Ron says the installers pay careful attention to details, like being protective of his landscaping.
"When you see them work, they're just careful about everything." Ron said. "How the windows are removed, putting in the new one, making sure the seal is tight – they're just really professional."
AN AMERITECH ADVANTAGE: We take every part of your experience seriously, and that of course includes installation. Not only do we pay attention to the details of the installation itself, we are also very careful to always respect you and your property.
Ron has noticed that the house is definitely more comfortable with triple-pane windows.
"When I was looking at windows, I didn't see other companies with triple-pane windows," Ron said. "They make a difference – I feel better in my home."
AN AMERITECH ADVANTAGE: Most Colorado window companies try to sell you double-pane windows. Our triple-pane windows are specifically engineered to make homes more comfortable and energy efficient. Homeowners say the difference in comfort and energy efficiency is very noticeable.
Ron loves the results and the consistent service he's received.
"I've had them out several times to install windows and I've never been re-scheduled, they show up on time, and I've always been really happy with the service," he said.
He adds that, "There's no drafts with these windows, the seal is tight, and the windows work super well."
AN AMERITECH ADVANTAGE: We deliver great results, including a superb service experience.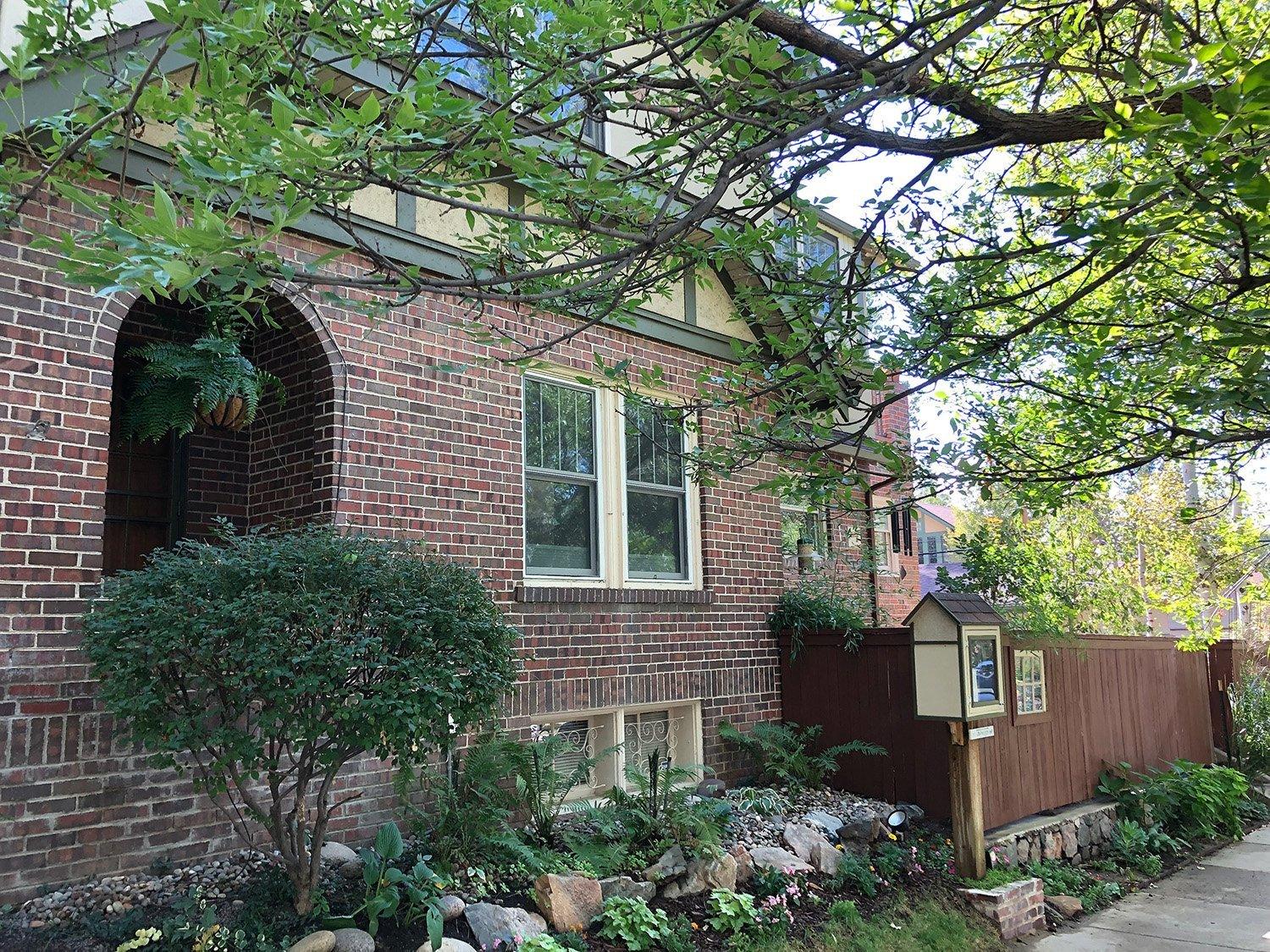 "Ameritech has always been really, really professional in my dealings with them."
– RON BUSS
Get beautiful new triple-pane replacement windows installed by a top-notch company.