Littleton's Best Windows With Triple-Pane Glass
Be More Comfortable & Save More On Energy
If you want maximum possible comfort in your home and more energy savings, Ameritech Windows installs triple-pane windows that are the absolute best choice for Littleton homeowners.
There are several components of our window that make it the best available, but it all starts with our triple-pane glass.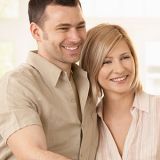 Richard B.
"The installation was very efficiently done. Great Work. The installers were professional and respectful. Thanks."
Dana N.
"Again, I am extremely satisfied with every part of my experience and the product."
Steven & Chelsea M.
"5-stars all around! Quick and Easy."