Windows That Still Look Brand New Decades Later
The Windows Also Made Her Home Much More Quiet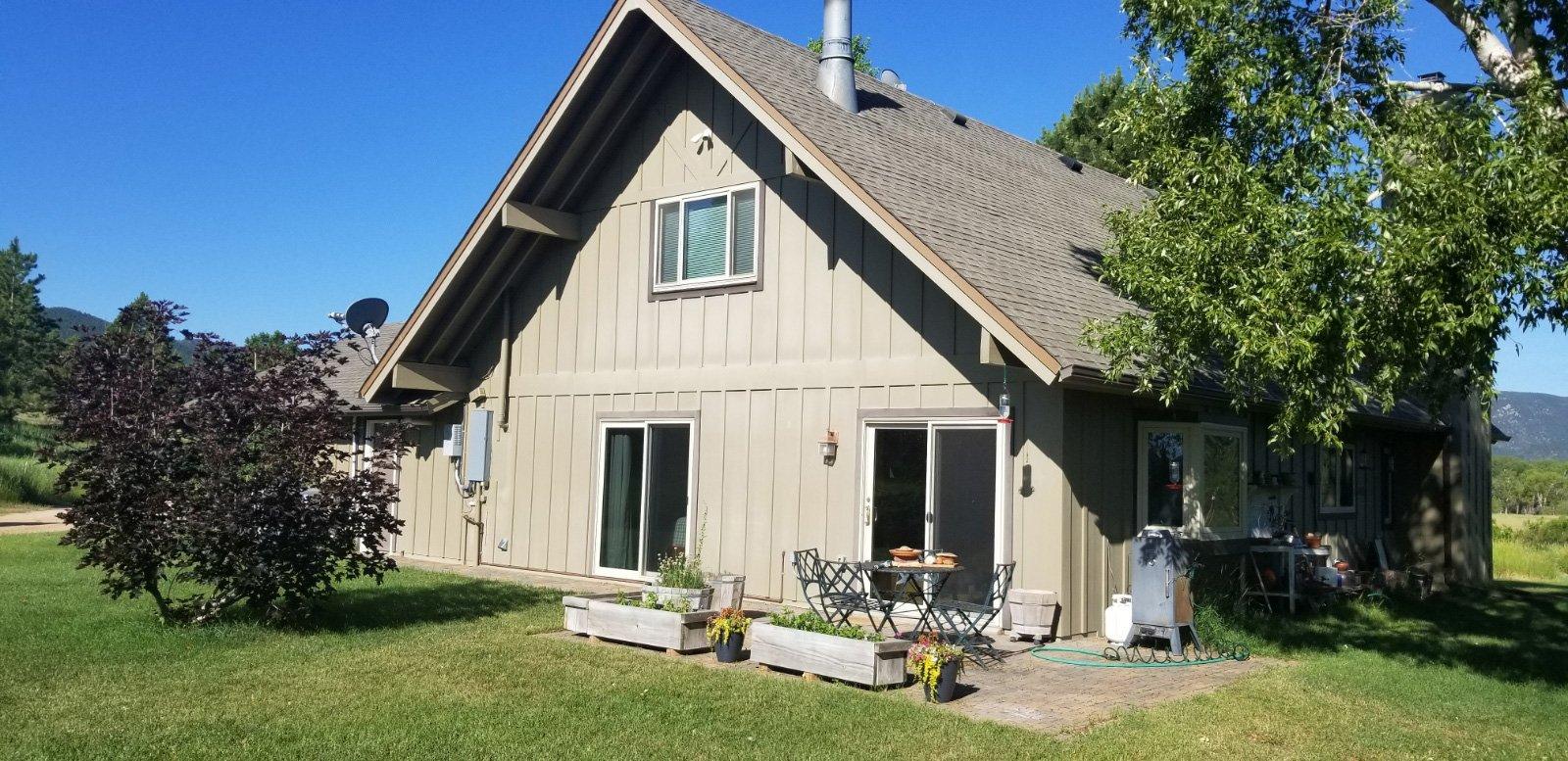 Karen Jonas has called on Ameritech Construction three times for replacement windows and doors.
The first time was in 2000, soon after having moved into her home. The old windows were wood frames that were rotting and had significant sun damage.
Given the condition of her old windows, Karen knew she wanted best-quality windows that would not degrade over time. She also wanted triple-pane windows to save on energy and be more comfortable in her home.
She found exactly what she wanted with Ameritech's replacement windows.
"I've been very happy with the product," Karen said. "Even the ones installed 20 years ago still look brand new."
AN AMERITECH ADVANTAGE: Our windows stand the test of time. No rotting, no sun damage, and no degrading of performance. It's why we can offer such a terrific warranty that doesn't have a bunch of exclusions or loopholes. 
Karen also knew that triple-pane windows would make the interior of her home quieter, but even she was surprised at the difference the extra panes make.
"We get some strong winds here, and it is still very quiet inside – you can barely hear it," Karen said. "And I've never heard my windows rattle."
AN AMERITECH ADVANTAGE: Our triple-pane glass gives you a more peaceful home – the sound penetration from outside is significantly less. Installation is handled by our team of experienced experts, so you get windows installed the right way – no rattling or drafts.
After doing the first batch of windows in 2000, Karen once again called on Ameritech for additional windows and entry doors in 2008 and 2019. It wasn't just the quality of the windows that kept her coming back.
"Every time I've had any work done by Ameritech everything has gone very smoothly," Karen said.
AN AMERITECH ADVANTAGE: Because we have a team of experienced professionals – many with decades of experience – our projects go smoothly. Our team is a well-oiled machine, making for a hassle-free process for you.
One other thing Karen really liked about her experience with Ameritech was the expert consultation she received. During her most recent project, she needed 3 exterior doors added.
"I felt like they were only recommending what I actually needed – what was in my best interest," Karen said. "No one tried to upsell me on a bunch of products I didn't need."
AN AMERITECH ADVANTAGE: Our consultants really "know their stuff" and come to your home to recommend the products that will deliver the most value and quality in the long-term.
Karen said if she could go back and do it all over again, she wouldn't change a thing – she is very happy with her decision to choose Ameritech for her replacement windows and doors.
"The triple-pane windows are really good. Very energy-efficient and more comfortable. I can put my hand on the window on a very hot day and it is still cool to the touch."
–KAREN JONAS
Would you like to be this comfortable in your home, too?